Magnesium might be the most important mineral in the body, being used in over 500 biochemical reactions. It's been proven to have a number of benefits in the body such as improving cellular metabolism, producing energy, supporting nerve health, and much more. Most individuals in the modern world have low magnesium levels in their body and may be one of the biggest contributors to chronic disease.
Promotes energy production*
Supports muscle and nerve transmission. *
Rapid-Sorb Enhanced Absorption*
Contains no yeast, starch, wheat, soy, gluten, eggs, salt or dairy; Non GMO
Filtered Water, Vegetable Glycerin, Crystalline Fructose, Citric Acid, Blended Natural Flavors and/or Concentrated Juice Extracts, Potassium Sorbate (To Preserve Freshness), Lo Han Guo Extract, Xanthan Gum, and Grapefruit Seed Extract (To Preserve Freshness).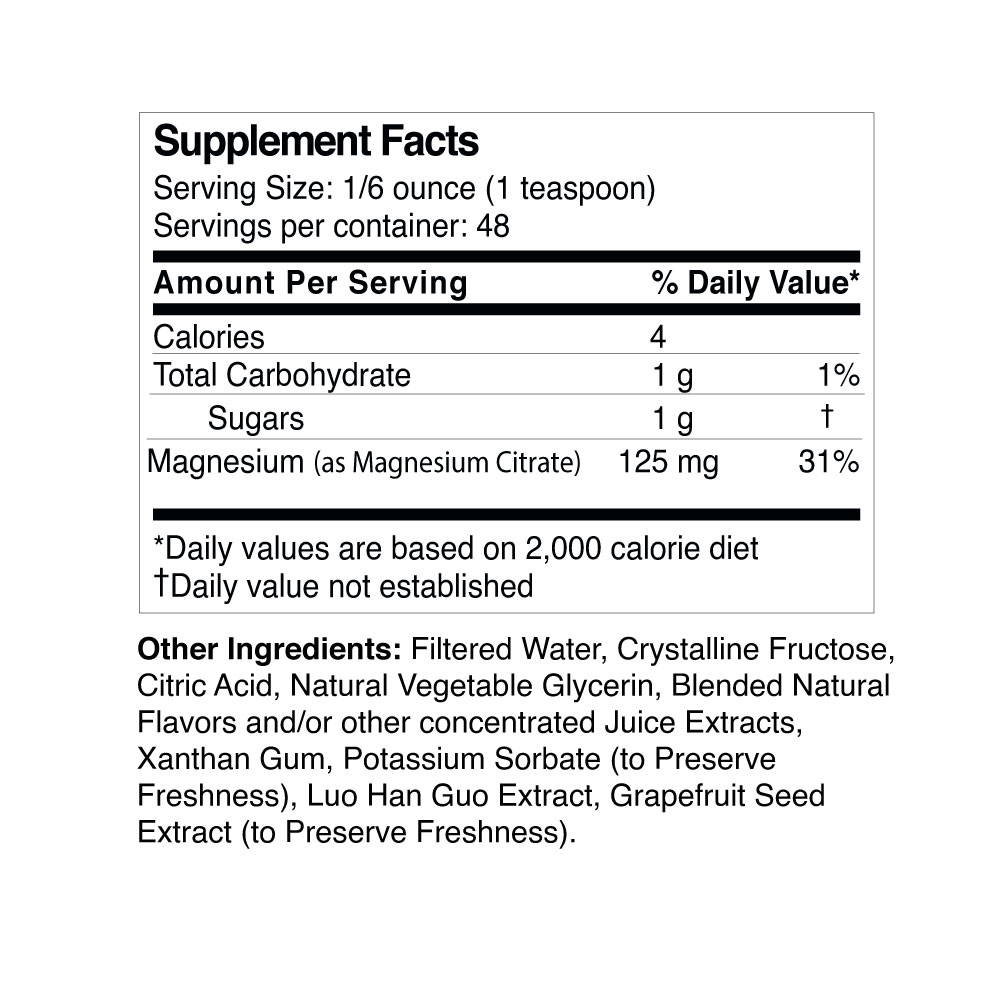 Involved in more than 500 enzyme reactions, protein synthesis, muscle function, nerve function, blood sugar control, and blood pressure control. Deficiency causes loss of appetite, fatigue, weakness, nausea, vomiting, numbness, tingling, muscle cramps, seizures, personality changes, and abnormal heart rhythms. Magnesium is most abundantly found in vegetables such as spinach, black beans, avocados, almonds, and swiss chard with a recommended daily intake of around 300-400 mg.