A highly absorbable and delicious liquid Vitamin C. Vitamin C is a powerful antioxidant that supports a healthy immune function and collagen formation. It also is necessary for healthy gums, teeth, bones, muscles, and skin.
*Rapid-Sorb Enhanced Absorption.
*Contains no yeast, starch, wheat, soy, gluten, eggs, salt, or dairy: Non-GMO
Filtered Water, Vegetable Glycerin, Crystalline Fructose, Citric Acid, Blended Natural Flavors and/or Concentrated Juice Extracts, Potassium Sorbate (To Preserve Freshness), Lo Han Guo Extract, Xanthan Gum, and Grapefruit Seed Extract (To Preserve Freshness).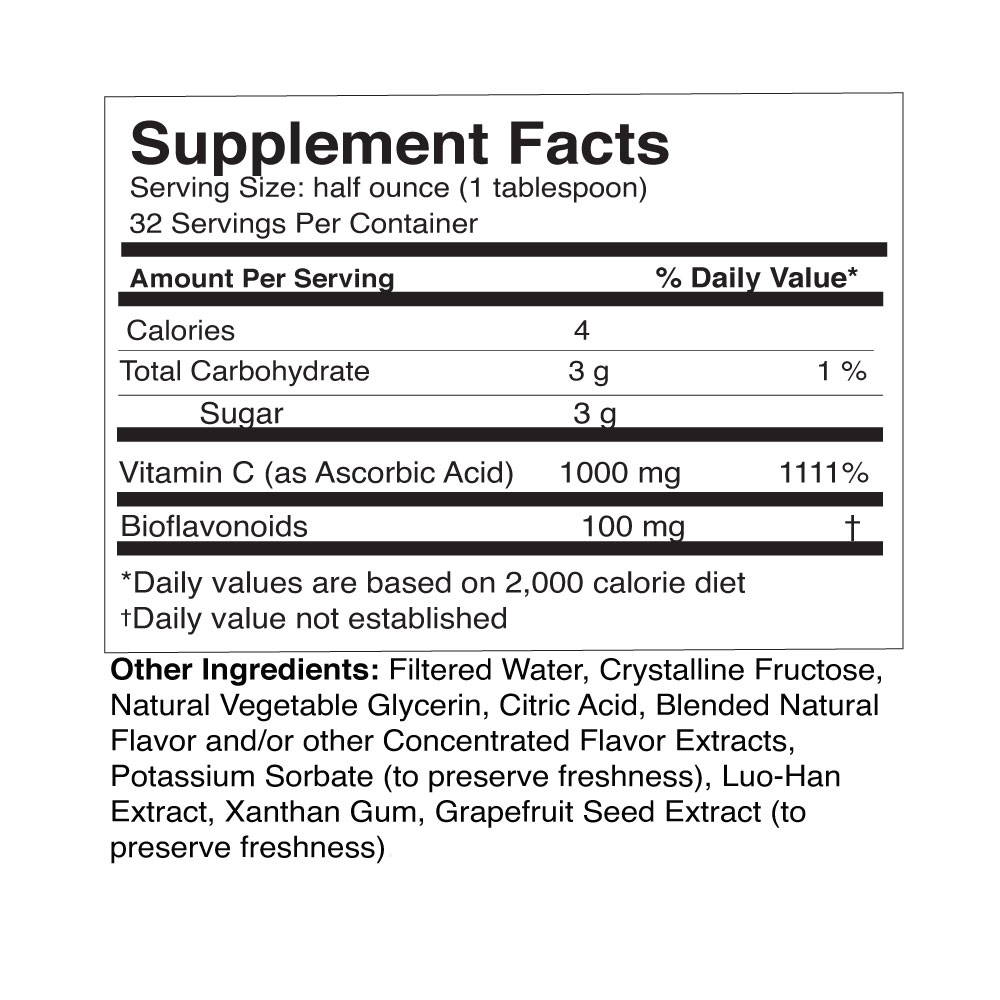 Vitamin C (ascorbic acid) is a water-soluble vitamin, which is needed by the body to form collagen in bones, cartilage, muscle, and blood vessels as well as neurotransmitters, proteins, and acts as a potent antioxidant.