Vitamin B12 Triple Strength
Triple B12 Energy packs a potent dose of B12 to immediately provide all day long, jitter free energy. Instead of reaching for unhealthy energy drinks or coffee, B12 can naturally support the body's ability to produce energy all day long..... this means no crash!
*Methyl cobalamin provides ongoing energy.
*Improved Mental Clarity.
*Stamina.
* Rapid-Sorb + Micro enhanced Absorption.
Contains no yeast, starch, wheat, soy, gluten, eggs, salt, or dairy: Non-GMO
Filtered Water, Vegetable Glycerin, Crystalline Fructose, Citric Acid, Blended Natural Flavors and/or Concentrated Juice Extracts, Potassium Sorbate (To Preserve Freshness), Lo Han Guo Extract, Xanthan Gum, and Grapefruit Seed Extract (To Preserve Freshness).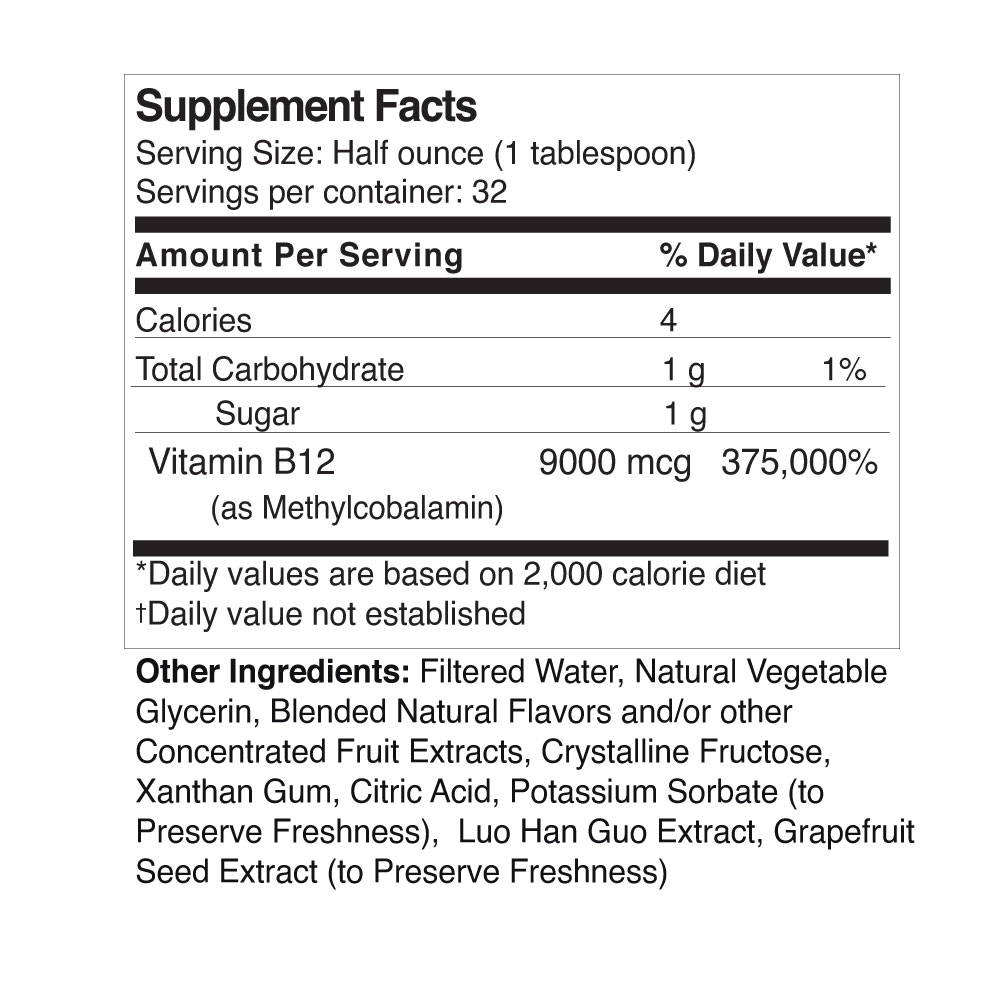 Methylcobalamin (Vitamin B12)
Vitamin B12 is a nutrient that helps keep the body's nerve and blood cells healthy and helps make DNA, the genetic material in all cells. Vitamin B12 also helps prevent a type of anemia called megaloblastic anemia that makes people tired and weak