This combination of vitamins, herbs, amino acids, and trace minerals has been pharmaceutically formulated to help maintain and stabilize blood sugar levels. Bitter melon (Gymnema) has been shown to slow intestinal absorption of glucose while stimulating growth of pancreatic cells that produce insulin. Cinnamon has shown to improve the overall metabolism of sugar by increasing cellular sensitivity to insulin while also improving blood lipids. Together with minerals and vitamins that are essential to pancreatic health and insulin production, this formula provides a powerful and natural way to support the body's ability to deal with sugar.
Rapid-Sorb Enhanced Absorption
Contains no yeast, starch, wheat, soy, gluten, eggs, salt or dairy, Non-GMO
Filtered Water, Vegetable Glycerin, Crystalline Fructose, Citric Acid, Blended Natural Flavors and/or Concentrated Juice Extracts, Potassium Sorbate (To Preserve Freshness), Lo Han Guo Extract, Xanthan Gum, and Grapefruit Seed Extract (To Preserve Freshness).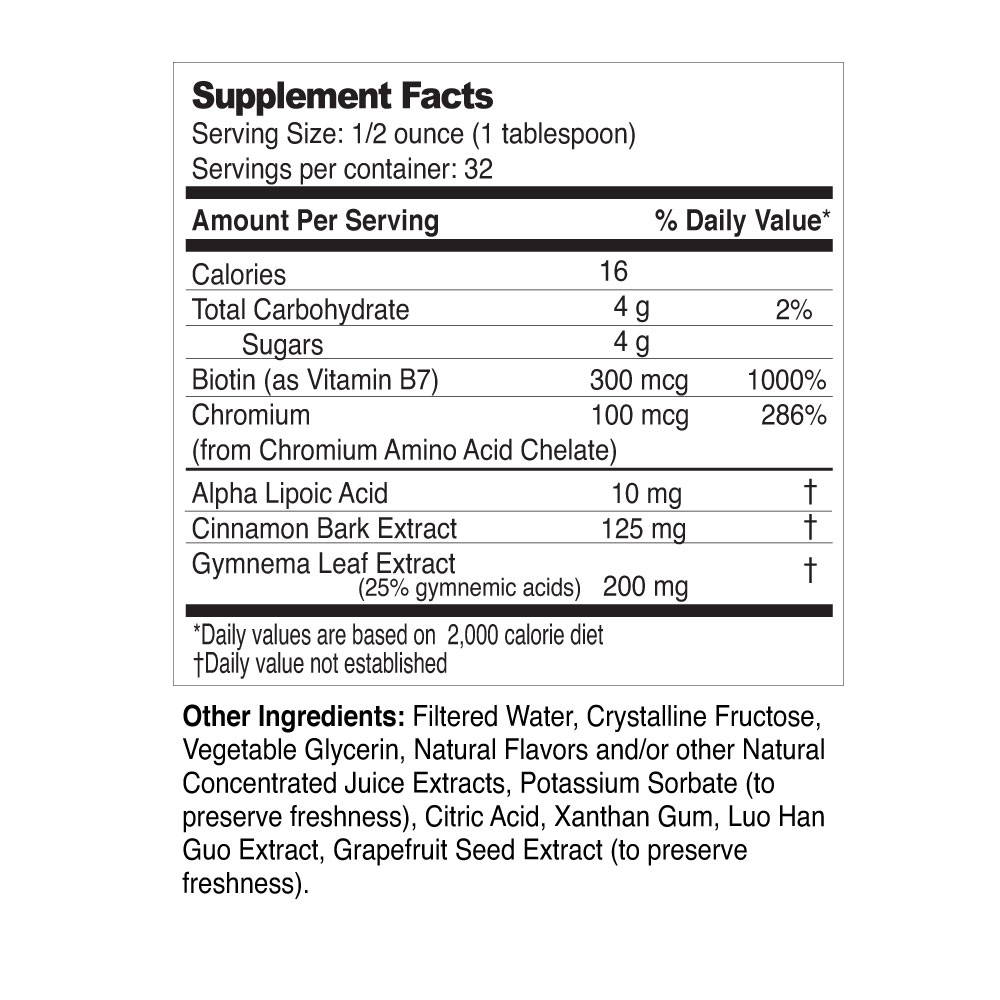 Chromium (Amino Acid Chelate)

Gymnema Leaf Extract (25% gymnemic acids)