Methlfolate + Methylcobalamin
Activated and bioavailable B9 and B12 vitamins that boost activity in all systems of the body. B9 and B12 are essential for a wide array of biochemical processes in the body that include healthy DNA formation, detoxification, hormone regulation, neurotransmitter production, and cellular energy production. Many people today are not able to properly absorb and convert their B vitamins leading to a number of healthy problems including fatigue and neurological issues. This highly potent formula will instantly boost vitality, creating a noticeable change in mood and energy throughout the day.
Filtered Water, Vegetable Glycerin, Crystalline Fructose, Citric Acid, Blended Natural Flavors and/or Concentrated Juice Extracts, Potassium Sorbate (To Preserve Freshness), Lo Han Guo Extract, Xanthan Gum, and Grapefruit Seed Extract (To Preserve Freshness).
We are currently updating our nutrition facts for this product. This image will be replaced soon!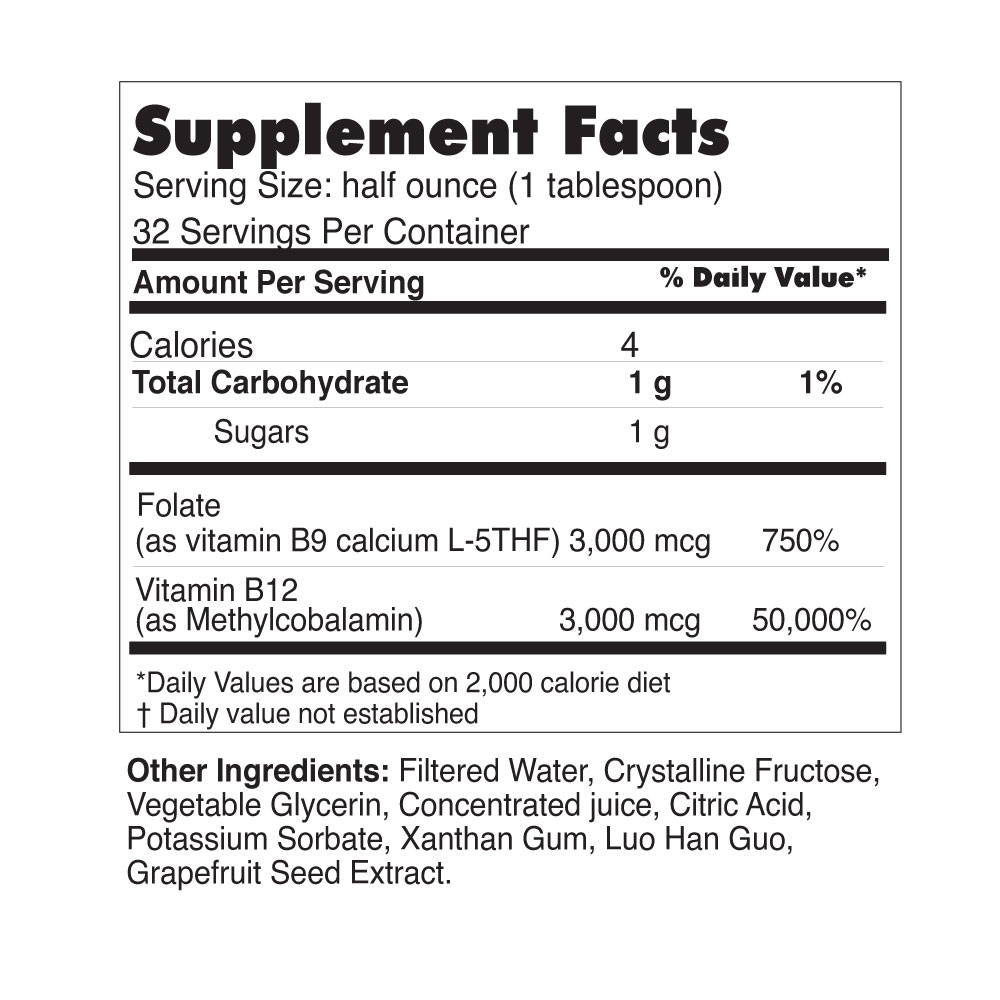 - Swing arms on all full suspension bicycles (except the Session, Scratch swing arms).
- Session, Scratch, Slash and Ticket aluminum frames and swing arms
- Session and Slash carbon frames and swing arms.
- All rear suspension linkage components, including bearings, rocker link, and hardware.
- RIDE+ motor, controller, and battery pack (2 years or 600 charges, whichever comes first).
- All original Bontrager forks, parts, and components (except consumables such as tires).