Maximum Control Weight Management
Maximum Control Weight Management naturally boosts cellular metabolism enhancing their natural ability to burn fats and detoxify the body. This tailored blend of amino acids and nutrients provides important building blocks for the cardiovascular system, muscles, healthy fat levels, and liver health. L-Carnitine has also been shown to support muscle growth, weight management, and liver health. Alpha lipoic acid is a potent antioxidant that enhances weight loss support, specifically when combined with L-carnitine and CoQ10.
Filtered Water, Vegetable Glycerin, Crystalline Fructose, Citric Acid, Blended Natural Flavors and/or Concentrated Juice Extracts, Potassium Sorbate (To Preserve Freshness), Lo Han Guo Extract, Xanthan Gum, and Grapefruit Seed Extract (To Preserve Freshness).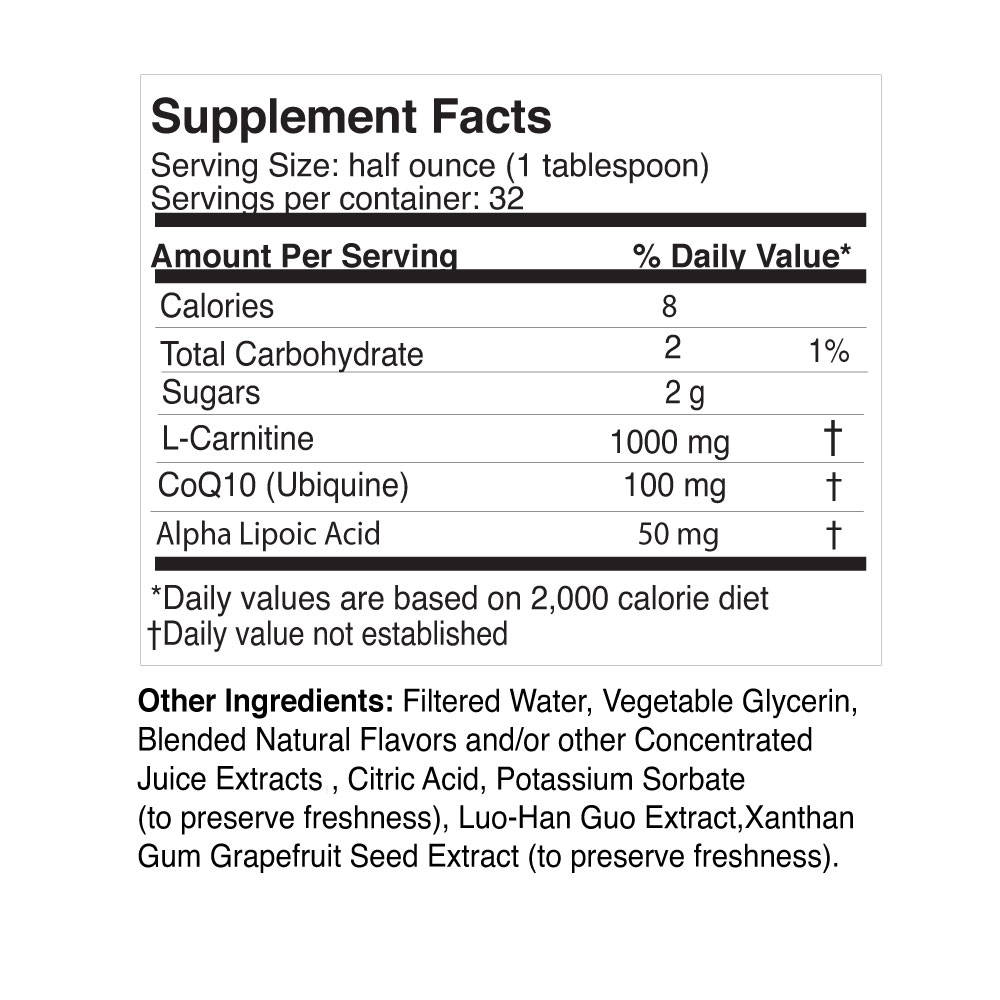 L-Carnitine is a powerful amino acid that encourages the cells ability to convert fat to energy which can promote weight loss. Because of its ability to boost cell energy it has a number of anti-oxidant, anti-inflammatory, and anti-aging qualities that come along with it. Furthermore, It also supports a healthy cardiovascular system by protecting blood vessels and plaque build up.
Coenzyme Q10 is a vitamin-like compound present in virtually all cells and in especially high concentrations in the heart, liver, kidney, and pancreas. It is directly involved in creating energy for the cell through what is known as the electron transport chain. It also acts as an antioxidant and a membrane stabilizer supporting health and vitality throughout all systems of the body.
Alpha Lipoic Acid (ALA) is an essential antioxidant that is naturally produced in the body. It has good evidence for use in regulating blood sugar, preventing nerve damage, balancing blood lipids, and potentially aiding in weight loss. ALA is so powerful because it is directly used to fuel the cell's machinery and recycle the bodies most important antioxidants such as glutathione.